Hello,
I have this awesomely refreshing doggy shampoo to tell you about. It is all sweet and minty at the same time. This shampoo has a luxurious scent and leaves you feeling super soft
It has tons of wonderful ingredients Spearmint and Peppermint oils just dissolve that dirt away. Apple cider vinegar and veggie oil to make you super shiny. This shampoo is 100% natural and even helps kick those icky fleas to the curb. This shampoo is bio-degradable so it won't hurt the earth and it will result in a happy, healthy smell good you.
Let me let you in on a little secret. It feels like this shampoo whisks you away on a Greek getaway. If I close my eyes I feel like I'm laying in the sand soaking up the sun on Samos.
If you want to fell as good as me there is a little give away. One bottle of human shower gel and dog shampoo (set). 1 lucky winner will be getting this wonderful set.
The scent will be of your choice.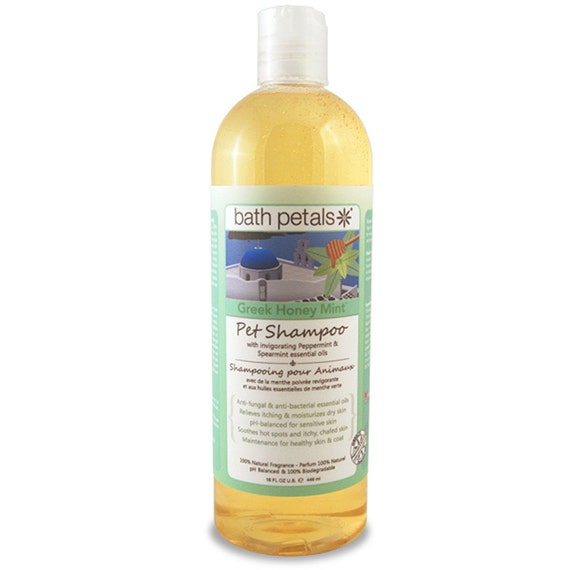 https://www.etsy.com/listing/193825454/bath-petals-greek-honey-mint-pet-shampoo?ref=shop_home_active_3